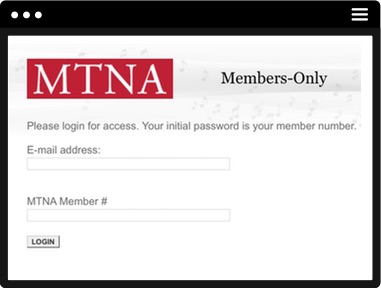 Yes, I still enjoy receiving gifts! And I got a good one from MTNA, announcing the creation of a new "Members-only" section on the MTNA website.
There are some cool new features. I took a quick look at sample documents provided by the MTNA attorney. There are useful forms on media authorization; helpful business information and model agreements to use with contractors and employees. These will be helpful for any independent businessperson, as I was for so many years.
Existing MTNA publications, which were only available in hard copy, are now available on-line. Titles include the invaluable A Brief Tax Guide for the Independent Music Teacher, among others.
Here's what excites me the most: there will be members-only webinars. The first, to be announced soon, will be about apps useful in the teaching studio.
If you've had a minute to look at my own "My Hopes and Dreams for MTNA" document, "utilize technology to expand the role of music teaching" and "increase teacher engagement" are two of my key goals.
This new initiative from MTNA covers both bases. Congrats to MTNA leaders for their vision. And have a wonderful holiday, everyone!