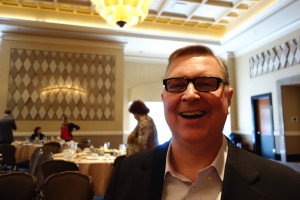 When I started my campaign to become President of the Music Teachers National Association, my first blog was about opportunity: the opportunities I felt that MTNA has always given music teachers, and some ideas about what we need to do to build even more favorable possibilities for MTNA members—and the future members!—of our great organization.
As I write you today, I have accepted an opportunity of my own. I am honored and humbled to report that, at the Annual MTNA Business Meeting on March 24, 2015, my name was announced as MTNA President-Elect for the next biennium. I will become MTNA President in two years.
I want to thank every MTNA member who voted in this election, whether this was your first time, or the latest of many, as it was for me. I have the utmost respect for my worthy opponent, Martha Hilley, and I know we will work together to continue to move MTNA forward, as we have many times in the past.
Many thanks for your involvement, your suggestions and your support. I'll need all three in the years ahead! Thanks again.