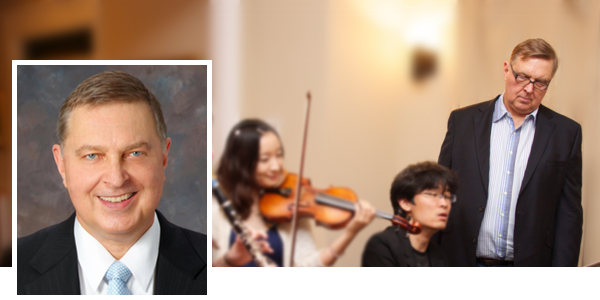 Dear Colleagues,
The word "opportunity" has defined the Music Teachers National Association from our very beginnings.
Opportunities for musical excellence
Opportunities to perform and compete
Opportunities to learn and grow
Opportunities to share
Today, many of those opportunities are at risk.
Music teachers in the United States face a time of unprecedented uncertainty. Established teachers complain that their teaching load is down, and that the students they do have are not working as hard as they used to do. Young teachers enter the field wondering if they they will be able make a living.
There's no question–technological and demographic changes have changed the art of music teaching.
Yet surveys repeatedly show that the American people support music education. They see the value in having their children study music and they want music in every child's life.
Music teachers possess vast resources of knowledge and determination. They have the capacity to dream big and the ability to make those dreams come true.
I understand these truths. I have a positive vision for music teaching and believe that MTNA's best days lie ahead. As your MTNA president, I will provide leadership to harness the energies of music teachers everywhere.
An Invitation
I have a dream of great things to come for the music students of the United States and for MTNA members in every state. But I can't make it happen by myself. I need your input, ideas and suggestions.
I invite you to join me on this journey to MTNA's bright future.