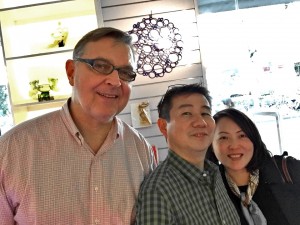 It doesn't seem that long ago, but it has been. I've been coming to Asia to teach for 25 years!
Early days were an adventure. The "spirited" (I choose this word judiciously) driving made getting around quite an undertaking. Traffic hasn't changed much—it took about an hour to smooth my hair after a wild taxi ride to Pudong Airport! But the students here haven't changed, either. Almost all of them are dedicated, hard working and eager to learn.
In the last few years, there seems to be something new in the air: an interest in piano pedagogy. Everywhere I go and at every institution I teach I get asked how we can do a better job training piano teachers. This is an issue in both the USA and many of the Asian countries: lots of talented and motivated music students simply don't have access to top-level teaching.
What makes excellent teaching really "top level"? My answer may surprise you: focus on basics. What I often see instead is an emphasis on coaching repertoire, without enough focus on "how": "how" to learn pieces; "how" to practice; "how" to build a technique; "how" to build an interpretation; and "how" to prepare a performance.
There has been a wealth of research on all these topics over the last 25 years. How sad that this information is not better known to piano teachers. I'm a man on a mission. Research. Basics. Teach them. The piano world will be a better place.