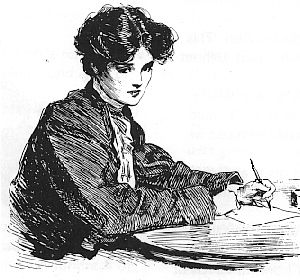 Here is the second set of responses to my blog series on technology. Lots more good ideas—and some different viewpoints on the pros and cons of using technology itself. This, I think, is excellent for our ongoing dialogue.
I know and respect all four contributors, but the last entry, by Dr. Melissa Martiros, was submitted by special invitation (OK, begging!) from me. I heard Melissa give a very moving workshop on teaching piano to special needs students, and I was fascinated to hear how she uses the iPad.
As always, I am getting a lot of great ideas from everyone who writes in! Thanks—and keep sending!!
Music Teaching and Technology – I have been teaching with computer programs hooked up via midi since 1984. A lot has changed since those first days, but a lot is the same too. Technology is a teaching tool for me. Students can drill sight reading, ear training, rhythm reading, basic theory, compose, learn about music history, etc. with head phones on while I teach other students the finer points of playing their repertoire and technique. I have an iPad too, but just haven't added too much on with that since I was already set up with comprehensive computer programs doing the same things as most of the iPad apps, but with more power. I do love the price of the iPad apps vs. what I spent on computer programs.

Pianos, Keyboards and Disklaviers – I teach with both acoustic pianos and digital pianos. The price range of many of the decent console pianos is out of the range of a lot of beginning students, or it is more than they want to spend until they find out the true interest level of the student. In most cases they are left with a choice of a poor used spinet or a digital piano. Thankfully, manufacturers have seen this need and have been steadily improving upon the digital pianos and most students can now afford a lot for their money. Plus, they don't need to tune the instrument and it has a built in metronome, often a small choice of other instrument sounds and rhythm patterns. Some even have other teaching features built in. In my opinion, dollar for dollar a decent low priced digital piano beats a spinet that is in poor repair.

The "Gamification" of Education – When a concept is drilled with a great game, kids won't want to stop playing and don't realize how much that they are learning. It is the best tool. There are some nights, in the computer lab, that the parents have to go in to get the students because it is time to leave and they don't even realize that much time has passed.

Technology: MTNA Into the Future – Our daughter is in this age group. She opted for an Associate Degree in Art Illustration. When she started school, she was going to double Major in both Music Composition and Art Illustration. It soon became very apparent that the scheduling of classes was not going to allow this to happen. Also, she was seeing the employment opportunities for young graduates and decided that going for more education at this point would not necessarily land her a better job in her chosen field. Colleges, Universities, and groups like MTNA need to look more at how to train these bright young people to find the best jobs for themselves. It is a challenge. She has her degree in Art, but is currently working at a piano store.
So many new ideas are blossoming in piano pedagogy. Online teaching seems to be catching on all over. I've not seen so many games before that seem to work hand in hand with student's books and sheet music. I have to familiarize myself with some of them from so many available choices.

Yes, I am enjoying online teaching very much as well as teaching locally. Teaching online brings out elderly people who always wanted to study piano but never had the time to do so until now. Their 'aha' moments are so wonderful to behold! One of the best things they like about taking their lessons is they don't have to travel anywhere. Until I started giving online lessons I primarily taught school age children. I still enjoy teaching young people but also teach adults who never learned to play or who want to pick up where they left off 40, 50 or more years ago.

Along with the joy of giving lessons and seeing students beam with excitement of learning to play, sadly there are physical problems that many aging people have to face.  Some of my retired students have had to discontinue lessons from time to time when these problems prevented them from practicing and studying. Those who come back for more are so eager to learn to play music they love, especially songs from their youth. Surprisingly, some people have retained much of the music they learned years ago.

My teaching has taken on a whole new dimension. Within the past few years I studied website building and created my own website, www.piano-lessons-live-online.com so people can find me online. I tell students that they can supply the content of what they want to learn and I will teach them the concepts and skills needed to learn music that they love.
I have long believed that the traditional classical-only approach is missing the boat and needs to be more inclusive as you advocate. I also continue to attempt to keep up with and incorporate the blazing speed at which music education technology is developing. It is a constant challenge to the brain and the pocketbook! Of course it also enhances the reach and efficiency of a teacher who is relieved of some of the challenges of repetition, time constraints and geography.

However I would like for you to consider an additional educational angle with regard to the technology revolution. As a teacher and grandparent of this generation of children who are so heavily exposed and often literally addicted to screens, I believe that off-screen, off-the-bench activities are now more important than ever for students. I was an early adopter of digital keyboards and group classes in my studio, and still use both on a regular basis. But along with the ubiquity of screens, I have noticed that children have recently become over-exposed and often under-enthused about online learning. They want and need live interaction and tactile learning activities of group and one-on-one. I would hope that in your advocacy of educational innovation you would point this out. (Disclaimer here: Music Educators' Marketplace specializes in such hands-on learning materials, but we do so because we know that they are so effective in providing novelty, clarity, and enjoyment!)
Technology Use with Children with Special Needs
Technology plays a very unique and important role in my lessons with children with special needs. I embrace the use of technology in these lessons and have come to really value the role it plays instruction and learning.

I have found that many of my students with special needs are motivated by the iPad in the studio. The iPad serves as a strong positive reinforcer for my autistic students and others who have difficulty staying on task during an entire lesson.  At the onset of each lesson, the student and I decide on a list of activities to accomplish during our time together. If the student completes all of these tasks within the lesson time, he/she is rewarded with iPad use at the end of the lesson. This is not just free time—there are restrictions. I set the timer on my iPhone to provide concrete boundaries during this earned reinforcement time. And, in most cases, the student is limited to educational music apps and age appropriate music videos on YouTube.

As an educational tool, I use the iPad for both in-studio and at-home learning. This is especially useful when providing instruction to non-verbal and minimally-verbal students with autism. It is also useful for students with learning disabilities. When introducing new pieces, exercises, and/or scales, I will pre-record my hands playing from a birds-eye view and play the video as an additional mode of instruction during the lesson. I will then email the video to the parents for the child to view during practice sessions at home. I do emphasize note reading with all of my students. However, these videos serve as audio and visual practice aids for students who struggle with audio and visual processing. They are also incredibly useful for students who struggle with memory, as is the case with a current student of mine who is coping with the cognitive side effects of severe epilepsy.

Finally, I use the iPad for student self-reflection. In some cases, students are resistant to my entering their personal space on the piano bench and more responsive to video instruction during the lesson. If I'm working with a child who has trouble with the receptive and/or expressive language, I will record the student performing and engage in playback activities in order to provide the instructional guidance I may not be able to on the bench in the lesson. In this way, technology complements the work I do in the lesson and provides the student with a chance to self-correct. This technique works with behavioral challenges as well. Often, children who exhibit challenging behavior don't fully realize what their behavior actually looks like to others. Videotaping these behaviors for playback and reflection can be a useful reflection and management tool.
See you in Vegas!