Can You Memorize a Symphony…and should you bother?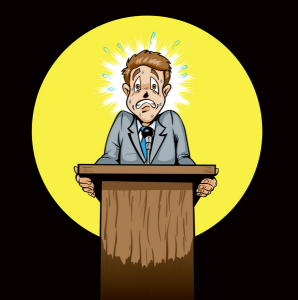 Jessica Grahn, a cognitive neuroscientist and Assistant Professor at the Brain and Mind Institute at Western University in London, Ontario, has written an interesting article about musical memory in the latest issue of the BBC News Magazine.
The occasion is an upcoming BBC Proms concert at which the Aurora Orchestra will play Beethoven's Symphony no.6, "Pastorale", entirely from memory. An amazing feat, to be sure, but not totally without precedent.
Hans von Bülow, the legendary 19th-century pianist and conductor, turned a small orchestra from the miniscule German duchy of Saxe-Meiningen into the wonder of all Europe. At their first concert series in 1880, they played all nine Beethoven symphonies, as well as assorted other Beethoven works, completely from memory. On subsequent tours the Meiningen orchestra string section astounded audiences by playing the "Grosse Fugue" from Beethoven's String Quartet op.133 (an extremely difficult work beyond the performance ability of some string quartets even today) from memory, while standing up. 1
Von Bülow, in his work as a piano soloist, had an equivocal attitude to playing from memory. One time, responding to critics who considered memorization a type of circus stunt which detracted from the music itself, he brought the musical score on-stage, placed it on the piano and proceeded to play the entire recital with the cover shut.
Critics skeptical of performing memorized music represented a negative view of memorization common earlier in the 19th century. Some even considered playing from memory an attempt to take credit for the composition of the piece itself.
Some modern research has seemed to indicate the benefits of memorization, 2 but others are not so sure. The British concert pianist Stephen Hough calls Liszt, one of the pioneers of playing from memory, "the man who invented stage fright".
Grahn presents both sides. She expertly describes the research on brain activity demonstrating the increased activity in the hippocampus in musician's brains, and the wide distribution across the brain of musical connections, as well as the problems some musicians experience performing from memory.
Is memorization a good idea? Only you can decide. Personally, I think it is overrated.
Improv Camp
Although I am primarily an old-fashioned, score-based piano teacher, I'm a firm believer that developing creativity in students is just as important as note reading. So I'm happy to inform you about a fun summer improve camp for teachers and adult pianists run by my good friends Bradley Soawash and Leila Viss. You know Brad from his many educational publications and articles in Clavier Companion; Leila also writes for Clavier Companion and has her own blog, which features some great ideas on using the iPad to spark creativity. They are sensitive to the issues faced by classical pianists learning to play "off the page". More information here. I'd go myself if I had time.