Technology: MTNA Into the Future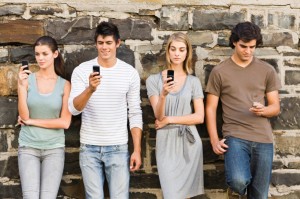 "Millennials" is the accepted name for the group of young Americans born between 1980 and the mid-2000s. It's the largest generation in the U.S. today, representing one-third of the total population in 2013. They are diverse and educated, family-oriented and eager to contribute to their community. 1 They grew up with and are comfortable using technology. All of this makes them ideal MTNA members.
But there are some problems, too. Many of them pay for their higher education through loans. Outstanding student loan debt was a staggering $1 trillion in 2014, making it the second largest category of household debt in the U.S.
Millennials have faced tough challenges entering the workforce during the worst economic downturn since the Great Depression. Unemployment for this demographic group was over 13% in 2010. While this figure has gradually improved since then, mirroring the growth in the U.S. economy, Millennials still face significant pressure on long-term earnings. One study showed that workers who begin their career during a recession earn 2.5%-9% less per year for at least 15 years.
So our younger colleagues are not being selfish when they ask: what's in it for me? What does MTNA have to offer that will make my life—and my family's life and my community's—better?
I'm encouraged by some of the ideas on technology I see coming out of MTNA. I like the idea of the "Members Only" section. The legal documents and member discounts already there (among other things) are great; I understand there are plans for webinars on all sorts of practical strategies to help MTNA members, of any generation, build skills and increase their income.
This initiative needs to build and expand. We need to make music lessons available to all the children in the U.S. Technology will help us do so. Mike Bates told me "anything that doesn't allow students to experience music is a mistake". I'd go even further. Anything that expands opportunities for music study should be a part of the MTNA mission.
Technology: MTNA Into the Future