Unless someone like you cares a whole awful lot,

Nothing is going to get better. It's not.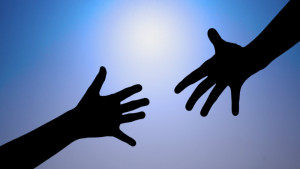 Thank-you, everyone, for all your stories of outreach. I love reading about everything teachers all over the U.S. are doing to make a better world for families. Together we are creating performance opportunities, reaching out to underserved populations and building communities. I'm grateful to each of you. You're an inspiration!
---
The Mundi Project
The Mundi Project provides youth access to pianos and innovative performance opportunities that incorporate all the arts. They create these opportunities through their Piano Bank, Piano Ambassador, and the upcoming Harmony Hub.

Founded in 2006 by piano educator, Hana Janatova, NCTM, The Mundi Project has placed over 127 piano donations through the Piano Bank program. The Piano Bank Program places donated pianos in private homes to dedicated students that cannot afford them, as well as in public spaces all across Utah.

The Piano Ambassador Program enrolls youth pianists to perform in concerts and community outreach events. It uses the piano as the cornerstone instrument and incorporates other fine art disciplines in collaboration with local schools and arts organizations. Since 2007, the organization has presented 14 multi-disciplinary concerts, 16 education/ community outreach performances, a three-week intensive multi-disciplinary art workshop, 33 workshop series, and 3 piano monster concerts for Salt Lake School District students and the general public.

Salt Lake City's first ever Harmony Hub is in the works and is scheduled to open this fall. The Hub will be a piano lab, music/arts exploration center, and community-based recording studio. The program will offer consistent after-school piano/music lessons on an annual basis for low-income students and the Utah residents.
Paramount Chamber Players
I set up a non-profit ensemble, The Paramount Chamber Players, in my hometown of Bristol, TN and come back from my home in London, England to perform there three times a year. We just celebrated our 10th anniversary!

We've established three chamber music series with a fourth in development in the small communities of the Tri-Cities area of Northeast Tennessee. I discovered that people would not drive 30 minutes between the cities to attend a concert. So, we decided to take the concert to them!

We've grown from an audience of about 30 to a combined audience of 400+ and have developed a dedicated donor base of 100 individuals and a few select businesses in the area. We have commissioned several new works from composers who live in the area.

It's been wonderful to serve these communities and on a personal note I've learned 175+ major works in the last 12 years and performed them – a second doctorate of sorts!
Hutchinson Area Piano Teachers Association (KS)
We, the two members of Hutchinson Area Piano Teachers' Association have wanted to share our success story for a long time! As outrageous as this may sound we feel we are on a path to be the poster child of independent piano teaching in a community of 50,000 or less and we have the pictures to prove it.

If you truly want to see what happens when you follow the mission statement of the Kansas Music Teachers Association plus a mountain of articles from the MTNA magazine, you get us. Please go to www.hutchinsonpianoteachers.com and look for yourself. The plethora of pictures are not always flattering, some a little fuzzy but they all tell the story. Scroll through to see what happens when an organization partners with the Downtown Development Center for "Third Thursday Performing Opportunities".

We partner with the Kansas Cosmosphere and Discovery Center, Dillon Nature Center, Hutchinson Art Center, Pianos Unlimited and the Hutchinson Parks Dept. We can bring as many as 65 students to any given event and they come with an entourage of supporters.  Win Win! We are partners with the local American Guild of Organists for a "Pipe Organ Encounter" and sponsor the Anderson Concerto Auditions for both pianists and instrumentalists, for which we received two grants and a gift of a Yamaha piano.

Wow, thanks A LOT!