This is the day before Ensemble Kiowa (the string chamber music group from the University of Kansas that I co-coach with my colleague, Dr. Michael Kirkendoll) competes in the MTNA West Central Division. We all had a good night's sleep after yesterday's 10-hour drive to Fargo, ND, and are ready to get to work.
I follow research about performance preparation and I wish there was a clearer model of "what-to-do-right-before-the-event".  It seems that every successful performer has his or her own idiosyncratic routine.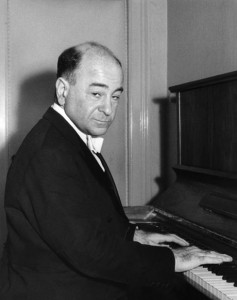 I remember taking the late, great Shura Cherkassky to try out a piano. He played one ascending arpeggio and asked, "when can we go to dinner?" That was it. But he insisted on having an upright piano moved into his backstage dressing room, on which he practiced at an excruciatingly slow tempo right up to the moment of performance. That's the routine that worked for him.
Back to the research, there are two consistent factors for successful preparation that I have identified. First, be well rested and don't over practice. Second, do what you need to do to feel confident and "in a good mental place to play".
Let's see what we need to do today to make this happen!
---