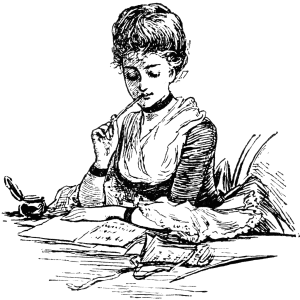 The best part of blogging is getting responses, and my four-part technology series has generated a lot! I'm impressed with my respondents' thoughtfulness, and the wide range of their thinking on this important topic.
Over the next few days, I will be posting my readers' ideas, with their permission, and adding a few comments of my own. But if you are looking for an all-knowing guru to endorse and promote, I encourage you to keep looking because I have not yet found one either.
My goal is encourage the dialogue about technology: what we think about it, how we use it and how it impacts our students. I invite teachers of all different viewpoints to participate. The publication of their ideas here, as always, does not represent an endorsement by MTNA or me. It's all about the conversation.
Alison makes an excellent point that technology can never usurp the centrality of the teacher-student relationship. It's a tool (to quote her) that should be used to enhance "the listening, the empathy, our ability to stay connected to the world."
I do use some technology in my studio, but I never let it usurp the energy, power and centrality of the relationship between musician-teacher and musician-student.

I was the first (at least around here) to use computer-assisted music instruction, digital piano with recording, etc., but after a few honeymoon years, I found it unsatisfying in some ways. Students began to have growing access to technology and they were easily figuring out how to use it (more easily than I ever could!) so I downplayed the role of it in the curriculum.

Of course, I use the ready technologies — iPad, YouTube, recording software to make CDs, notational software for their composition books. I mostly apply technology when we have special projects, or as homework assignments. I do not have a lab set up in my current home studio (outside my own equipment.) I am just now designing my own website.

Right now, I'm writing an article about remaining "relevant" as an independent teacher. Many people automatically think that technology is the key to this. I'm in diametric opposition. Relevance to me is about the relationship, the listening, the empathy, our ability to stay connected to the world.
YouTube is so common these days that it's easy to forget how many musical treasures are within. It's a great tool!
Every musical element that I teach in my piano classes can be better understood with YouTube selections. One of my favorite uses of YouTube is comparing the performance of Beethoven's Ode to Joy in the closing of the 1998 Olympics (Nagano, Japan) compared with a flash mob version and in the movie Sister Act II. Students identify the repeating phrases higher and lower, louder and softer, and discuss the differences in each movie version. I also like students to identify 4/4 and 3/4 meters with a Sousa march, Morning has Broken by Cat Stevens, Blue Danube, and a Beatles song. YouTube makes it possible for me to use student preference of music (as well as my own selections) in lessons in a meaningful way. My goal is to engage students!
Charlene, like me, uses pianos in many different ways. In my home studio, I have a beautiful small Steinway that used to belong to the famous conductor of the Chicago Symphony, Fritz Reiner; a Yamaha Disklavier; two Roland digital pianos; and upstairs in my living room, a superb Shigeru Kawai. I think it's important for students to get used to hearing, and adjusting to, all different types of pianos.
I use technology for teaching sightreading. I have put my Yamaha Clavinova CVP 205 in the back room of my studio. This piano was purchased in 2000 so it requires a floppy disk, which is not floppy! The students walk in, get their chart from the file cabinet and pick up their sightreading book where they left off the week before, from a bookcase behind them. They are using different music than their private lesson.

Their instruction for the chart is to put down the date, what book & what page they were on when they quit. There are two headsets so their mom can listen. I sneak in occasionally when the next student is late. They are to come a half hour early and go to the back room, scan the piece, tap it out and then start at a slow speed that they can handle. If that is reading is close to perfect, they are to keep moving the MM to the original speed. They can't go on until each example can be played up to tempo with the disk accompaniment. When they come in for their private lesson I ask if they had any problems. If they can never get to tempo I ask them to go back and next week pick an easier book. Their sightreading improves almost 50% the first semester.

I also work on sightreading in each student's private lesson. I use The Four Star Sight Reading of Frederick Harris Music and make home sightreading assignments. I started using them when it was just by Boris Berlin (at $2.95). Now they have been republished with Berlin and Markow with Scott McBride Smith as the editor. Because students go through them so fast I keep several copies of the first few levels and 2 of the upper levels and then check them out, rather than have each student purchase their own. With Scott's careful editing they can be practiced at home and I just check the test piece in the lesson. I tell parents that I check out music so they don't have to lay out $13.50 (or more) every 10 weeks. Also makes them feel better about my tuition. The only time I am involved in the back room half hour sightreading with Clavinova is if they get stuck.